You can see our bank details below. Also there is a link to https://www.atakelstore.com/bank-details in payment step.
BANK DETAILS
ACCOUNT NAME : ATAKEL ELEKTRONİK SAN. İÇ VE DIŞ TİC. LTD. ŞTİ.
BANK NAME : GARANTİ BANKASI
ADRESS : Levent Nispetiye Mahallesi Aytar Caddesi No:2 Beşiktaş / Istanbul / Turkey
USD IBAN : TR58 0006 2000 3440 0009 0865 66
EURO IBAN : TR31 0006 2000 3440 0009 0865 67
SWIFT : TGBATRISXXX
USD ACCOUNT : 908 65 66
EURO ACCOUNT : 908 65 67
BRANCH CODE : 344
BRANCH NAME : KAZASKER
We provide the lowest price guarantee based on the prices available on internet.
Please be aware of the fake sites!!!
https://www.apem.com/int/blog/counterfeit-products-n364
https://www.apem.com/int/sales-network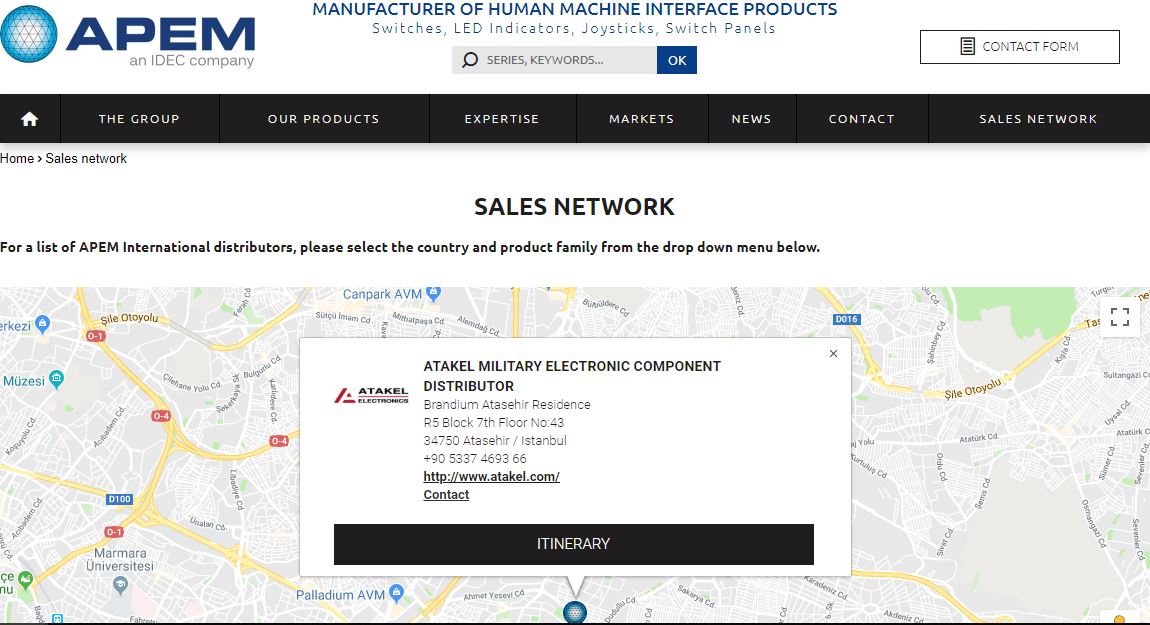 Yes, you can view your order status and order history online.
Yes, you will receive an email confirmation when your order is submitted and you will also receive an email confirmation which includes the tracker number once your order has shipped.
You can search product codes or keywords to find the product you need. Also you can choose a spesific category or a brand to see their products.
Credit card or bank transfer. Cash is not accepted.
Shipping time depends on the amount of products you order and the area you order from. Shipments are made after the payment. If the products you need aren't in our stock, to get information about delivery time, please contact [email protected]
Yes. When you are not sure about which product to choose in your project, or it is difficult to choose a specification of a product, you can either fill the forms or send an email to [email protected]